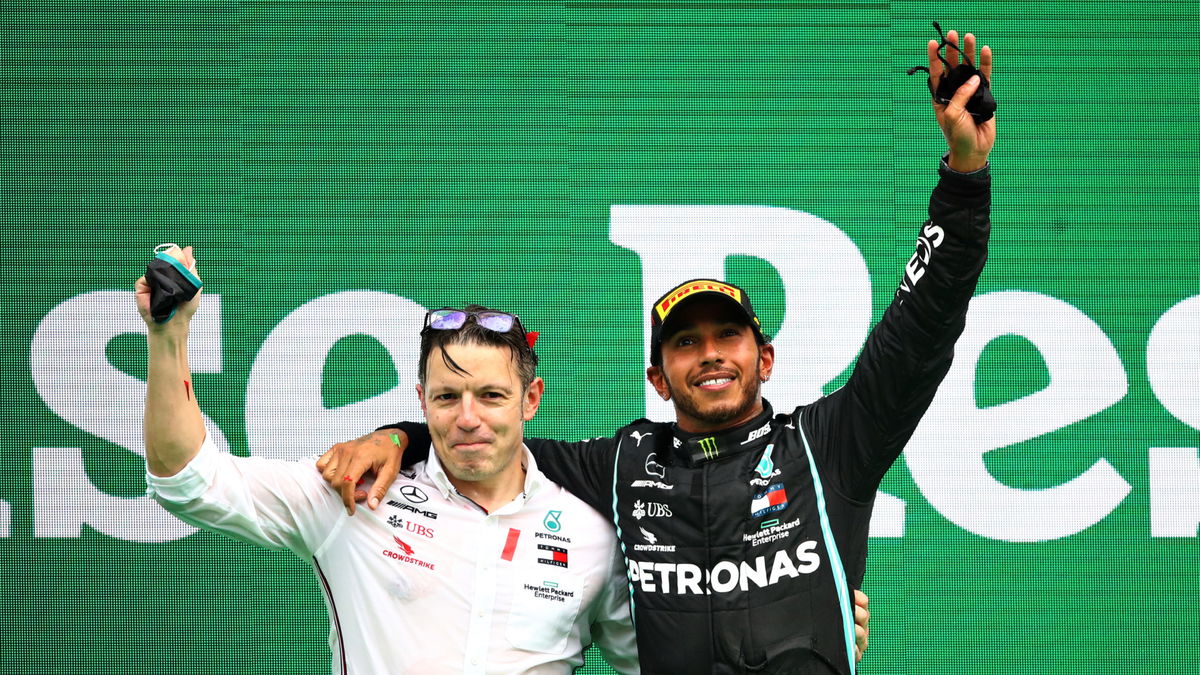 Peter Bonnington, famously known as "Bono", is one of the most crucial members of Lewis Hamilton's team. His renowned voice, loved by fans and Hamilton alike, has contributed to many years of the Briton's dominance. Safe to say, the driver prefers no one else than his good old race engineer to guide him through a Grand Prix every time.
ADVERTISEMENT
Article continues below this ad
F1 drivers would be lost without their race engineers. Many of them even manage to establish a special bond with the engineers in order to fully understand them. A driver's radio race engineer should know them inside out, understanding their needs and keeping them calm and composed.
ADVERTISEMENT
Article continues below this ad
Bono is that person to Hamilton, who recently praised the Britisher on his work. In a recent post, he wrote, "You can't tell my story without including Bono's hard work and all the hours he's put in. There are days when I need him to lift me up. There are days when I need to lift him up. During good times and bad, he's there for me."
"Our communication, what you hear on the radio and what you don't hear in the garage, in engineering, and behind the scenes, makes a big difference. He is crucial to not only my success but the entire team's. Forever grateful for my guy Bono, blessed to have him by my side."
DIVE DEEPER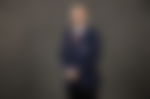 Not Lewis Hamilton or Max Verstappen, "Struggling" F1 Fan Dale Earnhardt Jr
Names His Favourite Driver
4 months ago
Clearly, Hamilton wouldn't want anyone
more than Bono to guide him on that pit wall. Together, they've won 8 constructors and 6 driver titles, where the engineer has displayed his brilliance from time to time.
Lewis Hamilton fails to understand race engineer
ADVERTISEMENT
Article continues below this ad
Why is this particular race engineer so extraordinary and important to Hamilton's campaign? Because the driver failed to even understand the instructions from another engineer during the Austrian GP weekend when Bonnington was not present.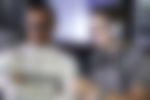 MONTMELO, SPAIN – MAY 10: Lewis Hamilton of Great Britain and Mercedes GP talks with race engineer Peter Bonnington as he prepares to drive during practice for the Spanish Formula One Grand Prix at the Circuit de Catalunya on May 10, 2013 in Montmelo, Spain. (Photo by Steve Etherington/Getty Images)
When instructed by Marcus Dudley to change steering wheel settings, Hamilton said this on the radio, "That was a lot of information. I didn't understand what you just said. I didn't understand what you said mate, what did you say about the switch."
ADVERTISEMENT
Article continues below this ad
Watch This Story: Timeline of the Controversial F1 Jewelry Ban Causing Lewis Hamilton to Face Off With the FIA
This is the impact a race engineer can have on a driver he's been with for years. Surely, fans don't want to see the beloved Bono go away ever.