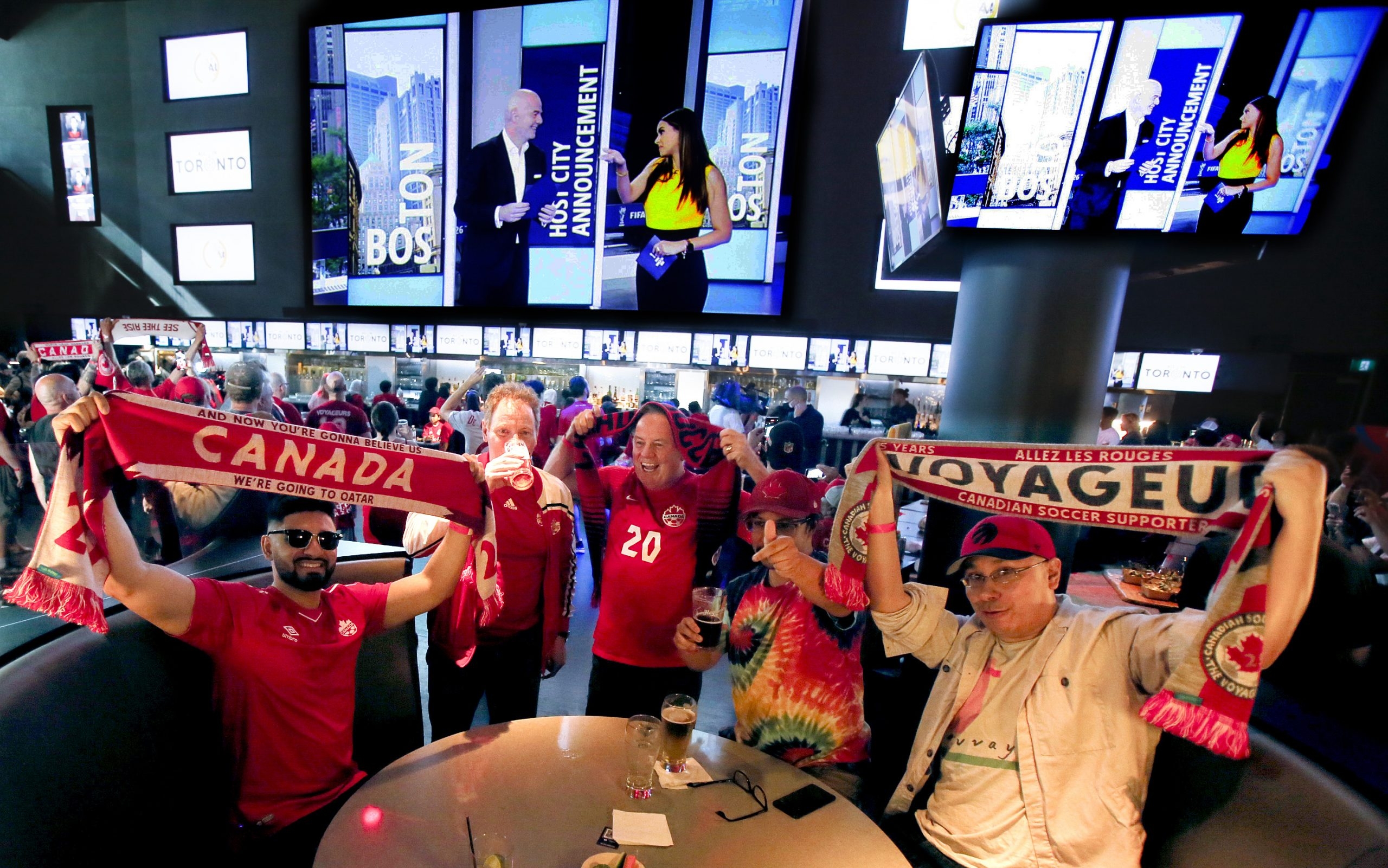 TFC fans hope expansion of BMO Field happens sooner rather than later
Publishing date:
Jun 16, 2022
 • 
2 days ago
 • 
2 minute read
 • 
10 Comments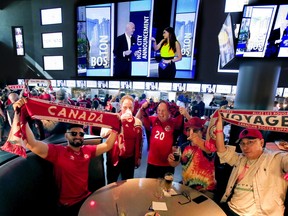 Soccer fans celebrate the announcement that Toronto will be a host city to some of the FIFA World Cup games in 2026 on Thursday, June 16, 2022. Photo by Veronica Henri /Toronto Sun/Postmedia Network
Fans are over the moon about Toronto being selected as one of 16 host cities for World Cup 2026, which is being held in North America.
Advertisement 2
This advertisement has not loaded yet, but your article continues below.
Minor league soccer organizers, players, fans and businesses see it as a potential major boost for the sport and for the economy in the GTA.
"This time we're going to have it right here, on our doorstep," Oliver McMahon, president of Soccer in the Beach, said Thursday. "I think this city could explode. I think it will be wonderful."
Among the young players gathered Thursday evening, there was excitement about the prospect of seeing global games played in Toronto.
"I think that's amazing. It would be really fun to watch," said Cole Mielniczuk, who was practising before a Thursday game.
"I think it's really cool. That would be a lot of fun," Poppy McMahon. "We don't usually have a lot of big events happening. It's usually everywhere else. So it's cool."

Soccer in the Beach President Oliver McMahon, soccer player Poppy McMahon, and a budding young player. Photo by Scott Laurie /Toronto Sun/Postmedia Network
Soccer fans – especially those who attend TFC matches – the expansion of seating at BMO Field happens sooner rather than later.
Martin Omes, a longtime member of the TFC fan club the Red Patch Boys, watched the FIFA announcement with friends at a pub in Liberty Village.
"I'm very excited to see which games we are going to be getting," said Omes, who will be attending November's World Cup in Qatar.
"I was hoping Edmonton would as well considering how well they did in their support for
Canada's qualifying campaign," he said. "It sucks that it wasn't meant to be."
Advertisement 3
This advertisement has not loaded yet, but your article continues below.
Rocco Mastrangelo Jr., co-owner of the popular soccer hub Café Diplomatico on College St., said the landing World Cup matches will be a shot in the arm for Little Italy – and beyond.
"The city will be electric," he said. "The World Cup is a huge draw and we're one of the greatest cities in the world when it comes to being so diverse."
Back on the pitch in the Beach, McMahon's league has just under 1,000 kids registered and he said the numbers are steadily growing.
"What used to happen in the past is you'd get to 13 and the kids would all tail off. This would be their summer sport. They're all hockey players really," said McMahon who also coaches.
"Whereas now we are getting kids that want to keep going a little longer," he said. "Which is lovely to see."
We apologize, but this video has failed to load.
The league has even helped launch a young player into the professional ranks.
Kobe Franklin, 19, a defender with Toronto FC II, started with Soccer in the Beach.
"It's fantastic," said McMahon.
Twitter: @_ScottLaurie
Your Midday Sun
From our newsroom to your inbox at noon, the latest headlines, stories, opinion and photos from the Toronto Sun.
By clicking on the sign up button you consent to receive the above newsletter from Postmedia Network Inc. You may unsubscribe any time by clicking on the unsubscribe link at the bottom of our emails. Postmedia Network Inc. | 365 Bloor Street East, Toronto, Ontario, M4W 3L4 | 416-383-2300
Thanks for signing up!
A welcome email is on its way. If you don't see it, please check your junk folder.
The next issue of Your Midday Sun will soon be in your inbox.
We encountered an issue signing you up. Please try again