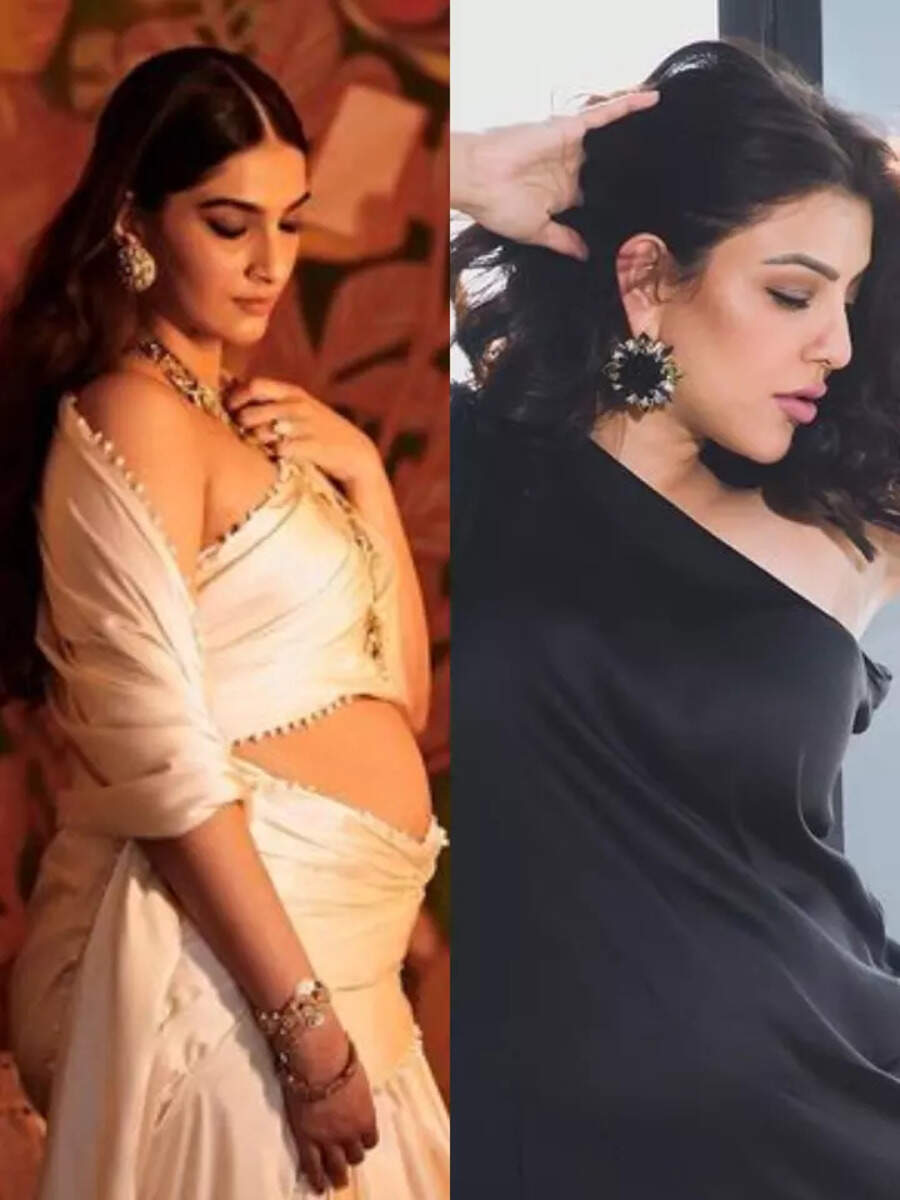 Apr 18, 2022
Akshay Kaushal
Stylish in kaftan
Sonam wowed in this sheer kaftan where she displayed her baby bump in all its glory.
TNN
Indian goddess
Wrapped in a slinky satin sari, Sonam flaunted her baby bump with utmost elan.
TNN
Black beauty
Kajal Aggarwal opted for a toga gown to flaunt her glorious baby bump while posing for the camera.
TNN
Pretty in pink
Rihanna's maternity fashion is unmatchable. Here she is showing off her bump in a pink bra with denims and bomber to round off the look.
TNN
Power dressing
Sonam showed that you can pull off a pantsuit even when you are preggers.
TNN
Dreamy dress
Kajal
looked stunning in this tulle gown as she posed up a storm.
TNN
Risque fashion
Rihanna opted for this Jean Paul Gaultier cardigan that had a criss cross design in front.
TNN
Maternity swimwear
Pranitha Subhash flaunted her baby bump in a blue swimsuit.
TNN
Riri on fire
Rihanna has redefined maternity style with her stylish looks and she is celebrating her new body like no one else.
TNN
Thanks For Reading!
Next: Hina Khan to Harnaaz Sandhu: Eid outfit inspo from Bollywood Iftar bash