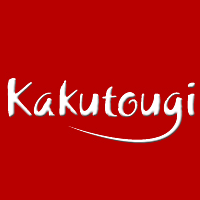 Novice Member

Posts: 150

Post by BOOSE on May 5, 2014 18:23:29 GMT 1

Regarding Barry, what went wrong? Did he fight the wrong fight? Is Mwekassa the next big thing? It certainly didn't pan out as I expected it to.
Administrator

Posts: 11,955

Post by K1power on May 5, 2014 21:16:48 GMT 1

I wasn't in the least bit shocked with what happened in the fight. Is Mwekassa the next big thing? I'm not sure as his boxing under kickboxing rules looks a bit awkward, yet he was able to land the big uppercuts on Barry who just looked terrible. Perhaps Mwekassa will be able to adjust. I think his best bet would be to drop the 2 kgs down to 95 and try to make a run at LHW as he's undersized at HW. Knocking out Barry doesn't mean jack at the top of HW kickboxing.

What I really like about Mwekassa is he just oozes humbleness and that 'African pride'.
Post by kickboxing on May 5, 2014 22:07:44 GMT 1

i think barry ignored the ko power of mwekassa (i heard boxing people), maybe he did not study him so well

the south african is humble indeed, i like these

africans from black africa props to them, people from caribbean are also the same
Professional Member

Posts: 1,176

Post by dvewlsh on May 9, 2014 19:52:19 GMT 1

Barry got starched his last two times out in the UFC, against guys who kind of suck. This is not what GLORY wanted, but it's what they got.

Also, I hate how they edit their videos to not include the questions, it makes it kind of weird to watch in the end. The full press conference was pretty much a room full of people while Fraser, John O'Reagan and myself were the only ones really talking. It was kind of awkward.
Moderator

Fightcast MC

Posts: 504

Post by themagi on May 10, 2014 18:37:18 GMT 1

Pat Barry should really think about hanging 'em up. He's been beaten badly on too many occasions. Mwekassa may very well have to cut down to LHW to be effective at GLORY's top level (that's if he's planning on sticking around). He may not want to as as a boxer he's a natural cruiserweight. All comes to the cash, I guess.